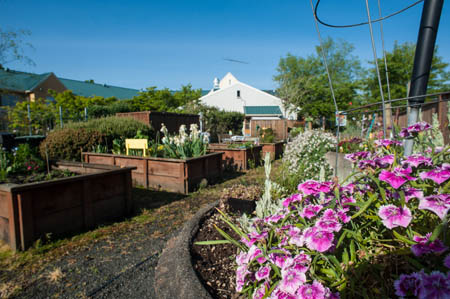 Timberhill Place is an assisted living community you will be proud to call home. We provide facilities and services for a comfortable lifestyle in a setting that promotes safety and security. Here, you will live in lovely surroundings while receiving the extra help you may need or desire. Timberhill Place is the perfect choice for senior living.
Unforgettable!
The feeling of warmth. The friendliness. The sense of caring. The attention to detail. We think you will find the distinctive difference at Timberhill Place absolutely unforgettable. Our social director plans a variety of activities, or, if you prefer, join a friend in our friendship room for a cup of coffee or a friendly game of cards. Whatever your preferences, when you are looking for that special place to call home, you simply must take a look at Timberhill Place.
A Home to Call Your Own
Timberhill Place was designed by architects who kept your needs and preferences in mind. Vaulted ceilings enhance an open entryway and elegant dining room. Natural light abounds from large picture windows and skylights. Exterior walking paths and private gardens are beautiful and inviting.
Our simple month-to-month rental plan gives you financial freedom.
The apartments at Timberhill Place are designed to make you feel right at home. Choose from studio, one-bedroom, or two-bedroom units, all with private baths and kitchens or kitchenettes.
At Timberhill Place, you will live close to shopping and medical facilities in a well-established Corvallis neighborhood. Timberhill is a place you'll be proud to call home.