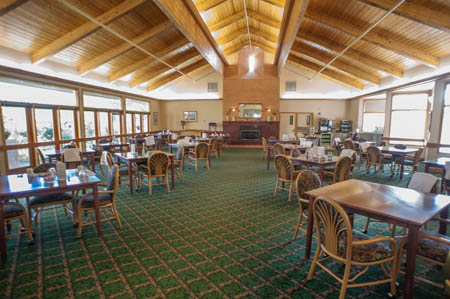 Delicious meals are served to your table, three times a day, in our lovely dining room. Breakfast is served at 7:30 a.m. and lunch at 12:00 noon. Supper is a lighter meal and served at 5:00 p.m.
The daily menu is posted on our bulletin board. See a sample menu here.
If you are ill, you may request a tray to be delivered to your room at mealtime.